BE YOUR OWN MAKE-UP ARTIST 2017
Personal Grooming Make-up Workshop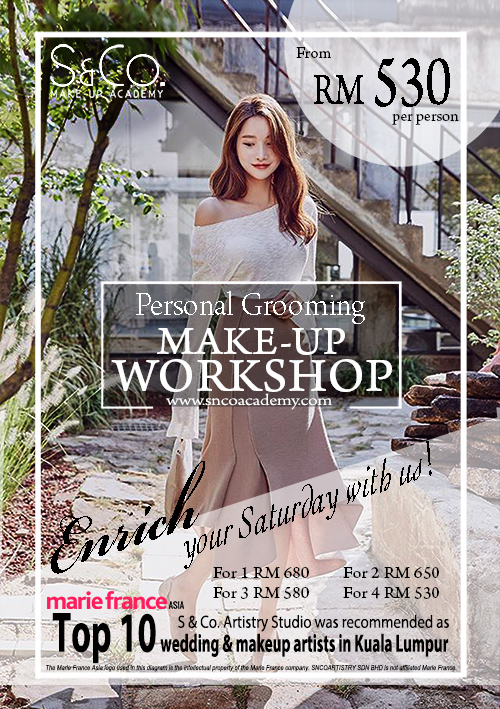 Duration: 6 hours in a day
Date : Every Saturday (subject to availability); Weekdays are possible.
We will cover the hands-on workshop as following:
1. Product knowledge
2. Radiant natural make-up
3. Day Makeup & Hair styling
4. Dinner Makeup & Hair styling
5. Party Makeup & Hair styling
P/s: Please bring along your own make-up tools, cosmetic & skin care products. We will provide you with the checklist before our lessons.
PROMOTIONAL PACKAGE:
For 1: RM680/pax
For 2: RM630/pax
For 3: RM580/pax
For 4: Rm530/pax
Let's invite your friends/relatives to join the workshop & enjoy the discount together!